Çorlu Tour Guide
Hit the Road to Çorlu
First Step to Thrace: Çorlu
If you happen to visit Çorlu, which is one of the largest districts of Turkey, you can rent a car from Budget branch in Çorlu Airport and immediately begin exploring the town. You can leave all your transportation problems behind thanks to the car rental process, and enjoy this beautiful district.
We wanted to share with you our recommendations that will help you to collect good memories in this lovely town where you can feel the Thracian atmosphere and make you say "I am grateful" thanks to your discoveries.
Places to See in Çorlu
The activities you can do in Çorlu are somewhat limited since it is an industry city. Although it has been the subject of many events in history, unfortunately, there are not many works surviving to our day in Çorlu. Çorlu has a castle from the Byzantine Period, and a part of the fort that remains from the castle keeps the history alive in Karadağ District of Çorlu.
One of the most popular places you can visit in Çorlu is Heykel (Sculpture) Square. The square is one of the locations frequently visited by both tourists and local people. Since there are cafés, restaurants and various stores here, it will not be surprising to spend time with pleasure.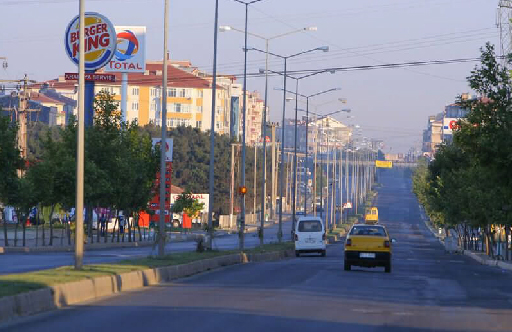 What to Eat in Çorlu?
When you go to Çorlu, you should definitely try the Hayrabolu dessert served with tahini, which is very famous in the Thrace region. You will come across many places in the region that serve delicious cheese halva. As the Thrace Region is famous for its delicious meat in general, it is also possible to try local flavors in Çorlu. You must be ready for the richness of Thracian cuisine!
Where to Explore?
As you move away from the center in Çorlu, you can find quite enjoyable activities to do. There are many farmhouses and private facilities around Çorlu. In these facilities, you can ride a horse and spend a peaceful time in nature. Gölbaşı Youth Park, which has a large green area for those who want to enjoy the cool breeze, is one of the alternative stops you can visit.
What to Buy from Çorlu?
You can find gift alternatives such as magnets and various trinkets from the shops in Çorlu Sculpture Square. You can also buy fresh fruits and vegetables if you come by the peasant markets here.