Istanbul Asia Tour Guide
Hit the Road to Istanbul (Asia)
Istanbul Asian Side
Istanbul Asian Side has countless beauties to discover. The easiest way to visit the Asian Side, famous for its unique Bosporus views, mansions and warm districts, is to rent a car. After renting a car on the Asian Side of Istanbul, you can explore the most beautiful corners of the region. "What to eat on the Asian side of Istanbul?" and "What are the historical places of Asian Side of Istanbul?" We asked those questions to the people who know the region. We have created a trip program that we think you will enjoy with the comments and suggestions we received.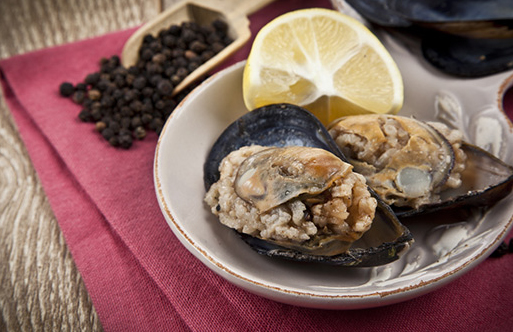 What to Eat in Asian Side of Istanbul?
For locals of Istanbul, simit is a must for breakfast. Crispy bagel, white cheese and tea are among the simplest but most delicious breakfasts. Istanbul is also a paradise for street food such as kokoreç and stuffed mussels. You can try these delicious flavors in many parts of the city. In Asian Side of Istanbul, which is a special destination with its cosmopolitan nature, you can find all the special local flavors to Turkey as in all areas of Istanbul. You can also try global flavors in addition to Turkish cuisine here. If you are in the Asian Side of Istanbul, you can try all the flavors you want.
Where to Have Breakfast on the Asian Side of Istanbul?
Asian Side of Istanbul is a place where blue and green meet. There are many different places where you can have breakfast while witnessing the view of Istanbul. Since there are many different breakfast places both in the city and in the central region, your wishes will shape your preferences. If you wish, you can go down to the beach and start the day with bagel, tea or delicious toasts. You can enjoy mixed breakfasts if you want, or you can make a nice start to the day with soup varieties. We are sure that you will find all the beauties you are looking for among the breakfast places on the Asian Side of Istanbul, which have shabby, modern and traditional designs.
Where to Eat on the Asian Side of Istanbul?
Asian Side of Istanbul, which has Adalar (Islands), Beykoz, Maltepe, Kadıköy, Üsküdar and many districts that dazzle with their beauty, is a destination where numerous alternatives can be found for lunch and dinner. It is also possible to enjoy the freshest seafood in Asian Side restaurants and to experience the most delicious forms of red meat. If you want, you can have an amazing experience in more local businesses where Turkish traditional flavors are served. You can enjoy being in a city like Istanbul that attracts tourists from all over the world. You should know that you can easily reach the distinguished flavors of the world cuisine on the Asian Side of Istanbul due to its cosmopolitan structure and tourism potential. We can say that boutique burger shops, which have been increasing and gaining popularity in recent years, are also very popular. If you are on the Asian Side of Istanbul, you will once again feel the comfort provided by rental car services while discovering numerous alternatives where you can eat something and enjoy a different pleasure each time.
Places to Visit in Istanbul's Asian Side
If you want to immerse yourself in the nature, Polonezköy is definitely the right address. This lovely village in Beykoz is the number one getaway spot for locals of Istanbul especially on weekends. Polonezköy was founded in 1842, when the Polish people exiled from their homeland took refuge in the Ottoman Empire. You can spend all day in Polonezköy, which is famous for its lovely houses and forest. Gardens of most restaurants in the village also offer the opportunity to have a picnic. You can then travel back to the old days of Polonezköy by visiting Aunt Zosia Memorial House, the oldest house in the village.

Another address for locals of Istanbul to for a getaway in nature is Şile. Located in the north of Istanbul, this cute town has a lush green nature with the effect of the Black Sea climate. Fine sandy beaches and clean sea are the main features that increase Şile's appeal. Cooling off on the beaches of Şile in summer stands out as another way to enhance your joyful trip.

Built in 1859, Şile Lighthouse has a magnificent appearance with its black and white striped octagonal body. Do not leave Şile without visiting this magnificent structure that serves as a museum.
Weeping Rocks, 500 meters from the Lighthouse, surprises those who come to Şile. Subject to many legends, Weeping Rocks look like a crying person due to the waters flowing between the rocks. You can swim in the beach here and there are picnic areas in the vicinity. Şile Castle, built by the Genoese, and Saklıgöl, about 8 kilometers from the center of Şile, are among the places to be visited.
Kilimli Bay, which is located in Ağva, a holiday resort in Şile, may be another other stop. The rocks eroded by wind and waves have created an extraordinary look in Kilimli Bay. This place offers unique shots especially for those interested in photography. While you are in Kilimli Bay, it is recommended to visit the local bazaar where organic products are sold.
Historical Places of Istanbul's Asian Side
Anadolu Feneri (Anatolian Lighthouse) Located in Beykoz, at the intersection of the Bosporus and the Black Sea, about 35 kilometers from Kadıköy, can take you on a short journey to the past. The 19-meter-high lighthouse, which was built in 1834 to guide ships entering the Bosporus and gave its name to the neighborhood, has not lost its original appearance. The lighthouse and its surroundings are a special stop where you can spend peaceful and pleasant hours just outside of Istanbul.

Another important building you can see in Beykoz is Anadolu Hisarı (Anatolian Fortress). The fortress, which is about 25 kilometers from Anatolian Lighthouse, was built in 1395 by Bayezid I. The purpose of building such a fortress at the narrowest point of the Bosporus was to control the traffic on the Bosporus and to oversee the attacks that could be directed to the city from the sea. The fortress, which was an important observation point in the past, is among the spots where you can watch a wonderful view of Istanbul.
Finally, you should not end your trip to the Asian Side without visiting the historical Haydarpaşa Train Station, which was opened in 1908 in Kadıköy.
Nightlife in Istanbul Asian Side
Kadife Street is one of the places where nightlife is most active on the Asian Side of Istanbul. Kadife Street promises a fun night, especially with people who flood into the streets at weekends.
Nightlife is dazzling in Kadıköy and Moda, the popular districts of the Anatolian Side. Night clubs, taverns and venues serving alcohol with different concepts have features that will enable you to crown the pleasure of Istanbul Asian Side.
Car Rental in Istanbul Asian Side
Renting a car from the Budget Istanbul Asian Side office is the most practical way to explore the city. You can make your booking for renting a car in Istanbul (Asia) by phone or via our website.
Car Rental Office in Budget Istanbul Asian (Anatolian) Side
Istanbul Sabiha Gökçen Airport Office
Address: Kurtköy Mah. Istanbul Sabiha Gökçen International Airport Pendik Istanbul
Phone: (0216) 588 5198
Suadiye City Office
Address: Bostancı Mah. Bağdat Cad. Çınarlı Sok. No: 444 D: 9/A Kadıköy İstanbul
Phone: (0216) 380 5655
www.budget.com.tr
Addresses
Polonezköy: Polonezköy Beykoz Istanbul
Şile Lighthouse: Balibey Mah. Fener Cad. Şile Istanbul
Şile Castle: Şile Istanbul
Crying Rocks: Balibey Mah. Şile Istanbul
Saklıgöl: Ağva Town Şile İstanbul
Kilimli Bay: Ağva Town Sile Istanbul
Maiden's Tower: Salacak Location Üsküdar Istanbul
Haydarpaşa Train Station: Rasimpaşa Mah. Kadıkoy Istanbul
Anatolian Lighthouse: Anadolu Mah. Beykoz Istanbul