Kayseri Tour Guide
Hit the Road to Kayseri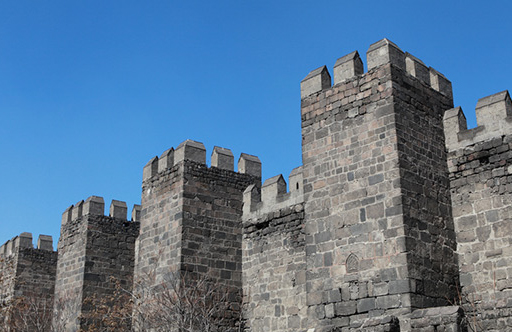 Hit the Road to Kayseri
Even though Kayseri has influenced from deep-rooted traditions and history of the East, it is a city that has turned its face towards the West. Skyscrapers rising between the historical mansions and mosques tell a lot about the city. Locals of Kayseri are sure that you will have a pleasant time in their city. "What to eat in Kayseri?", "What are the historical places of Kayseri?" The first thing they recommend you to do before planning your trip is to rent a car. It will undoubtedly be more enjoyable to explore the city after completing the step of renting a car in Kayseri.
What to Eat in Kayseri?
The favorite Kayseri dish is mantı (ravioli). Mantı, which is believed to be tastier if it is smaller, is referred with the name of the city all around Turkey. After mantı, comes pastrami. Mantı, made with pastrami flavored with fenugreek and prepared through a difficult process, may be one of the most exciting things about Kayseri.
There are many unique flavors you should try in Kayseri cuisine, which is a combination of Turkish and Ottoman dishes. Among the most admired local tastes of Kayseri include Kayseri tirit, braided pilaf, çiriş meal, cıvıklı, sausage meatballs, yağlama, kurşun aşı, pöç kebab, quince-tahini stuffed grape leaves, tray mantı, oil mantı and Gilaburu juice.
Where to Have Breakfast in Kayseri?
Kayseri stands out as one of the most difficult cities to decide where to have breakfast with numerous options. In addition to breakfast places where you can taste unique flavors from the rich cuisine of the region, locations that offer a fascinating experience with mixed breakfasts are also popular. You need to determine how you want to start the day when choosing among the places waiting to be explored in the central or surrounding districts of Kayseri and each promising to take you on a different culinary journey.
Where to Eat in Kayseri?
If you want to eat in Kayseri, you will have to decide between many different options. First of all, you have to determine what wonderful dish you want to try in this magnificent city. It gets a little easier after that. When you come to Kayseri, you will firstly and rightfully want to taste the famous mantı. You are very lucky, because there are many restaurants in the city known for their fantastic mantı.
It is not right to limit Kayseri cuisine to mantı, there are also various businesses operating in the city to give red meat lovers a fabulous experience.
If you cannot give up homemade meals and want to taste Kayseri local dishes, you can choose from Kayseri restaurants which allows you to fulfill this wish.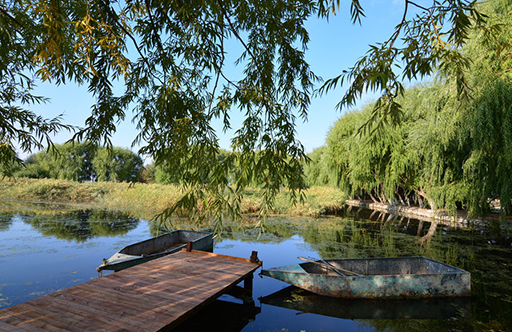 Places to Visit in Kayseri
Soğanlı Valley, 80 kilometers from the center of Kayseri, is a part of Cappadocia Valley. The region, which took its current form with earthquakes, was a settlement in the Roman Period. Of the 200 churches built by the Romans in the valley, about 50 have survived to our day. However, only eight of them can be visited. The paintings and frescoes in Karabaş, the best preserved church, are quite impressive. Being the extension of Cappadocia Valley, Soğanlı is one of the places that locals of Kayseri recommend you to see with its unique atmosphere.

While you are in Soğanlı Valley, you should also see Sultan Marshes National Park, which is about 35 kilometers east. You can get to know the nature of the city better in the park, which hosts approximately 300 bird and 400 plant species.
The clear waters and caves of Derebağ Waterfall, which is about 34 kilometers from the park, are definitely worth seeing.
Now is the time for legendary Erciyes. You do not want to leave Kayseri without seeing Erciyes. You can ski and watch the panoramic view on the mountain, which has a breathtaking view especially during winter months. The plateau of the mountain, which turns into a picnic area in the summer months, is a cool alternative for hot weather.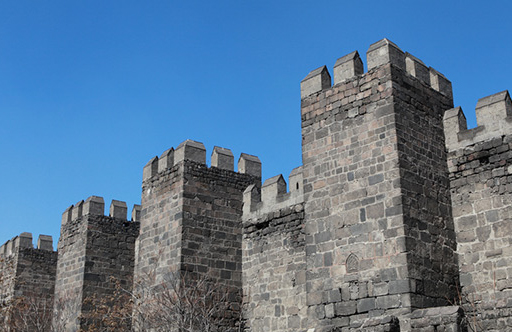 Historical Places of Kayseri
Kayseri is a city where many civilizations left permanent marks in the past. According to the locals of Kayseri, it is necessary to go to Ağırnas, which is 26 kilometers away, to explore this rich history. Ağırnas, birthplace of Mimar Sinan, is a special place known for its underground city and churches belonging to Armenians who lived here before the Turks. After Ağırnas, where you can visit the house where Mimar Sinan was born, it may be fun to go to the ancient city of Kaniş, 20 kilometers to the west. You can continue your historical journey in Kaniş, one of the first cities established by the Hittites in Anatolia in 2000 BC.
Kurşunlu Mosque built by Mimar Sinan in the 16th century, Kayseri Castle belonging to the Byzantines, the historical Ahi Evran Lodge serving as a museum and the Mimar Sinan Museum are some of the historical buildings worth seeing in the city center.
Nightlife in Kayseri
Kayseri is not one of the provinces with a very vibrant nightlife, local people usually prefer to eat a pleasant dinner and then listen to music performances at venues. There are various alternatives to choose for this routine, the final decision is up to you.
Kayseri Car Rental
You can explore the city with pleasure by renting a car from the Budget Kayseri office. You can make your booking for renting a car in Kayseri by phone or via our website.
Budget Kayseri Car Rental Offices
Central Office
Address: Gevher Nesibe Mah. Salih Avgun Paşa Cad. Fazıloğlu Apt. No: 7/C
Phone: (0352) 231 7633
Kayseri Airport Office
Address: Erkilet Kayseri Airport Mustafa Kemal Paşa Bulvarı
Phone: (0352) 338 3868
www.budget.com.tr
Addresses
Soğanlı Valley: Soğanlı Yeşilhisar Kayseri
Sultan Marshes National Park: Yeiilhisar Kayseri
Derebağ Waterfall: Derebağ Mah. Yahyalı Kayseri
Mount Erciyes: Hacılar Kayseri
Ağırnas: Ağırnas Kayseri
Kurşunlu Mosque: Park Bulvarı Kayseri
Kayseri Castle: Cumhuriyet Melikgazi Kayseri
Ahi Evran Tradesmen and Craftsmen Museum: Tacettin Veli Mah. Seyyid Burhaneddin Bulvarı Yan Yol Melikgazi / Kayseri
Kayseri City and Mimar Sinan Museum: Zümrüt Mah. Kocasinan Kayseri