Ankara Tour Guide
Hit the Road to Ankara
Hit the Road to Ankara
The first thing you need to do to explore Ankara, which combines Anatolian culture and metropolitan life, is to rent a car. We asked the locals "What to eat in Ankara?", "What are the historical places or places to visit in Ankara?" You can easily make plans in the light of the answers they provided to these questions. Renting a car will save you a lot of time on your trip to Ankara and will allow you to experience Ankara even more. You can easily rent a car from the Budget Ankara car rental office and be ready to go on a pleasant journey after you completing your car rental process.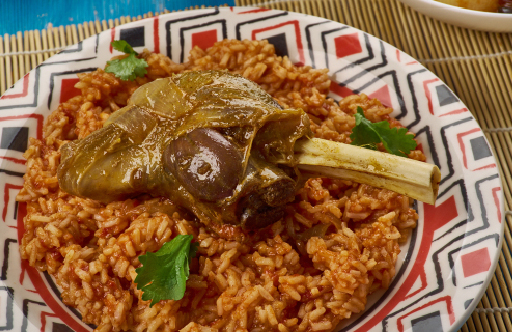 What to Eat in Ankara?
For those who have difficulty in finding unique tastes in Ankara, the answer of those living in the city was "Ankara tava, aspava, çobankavurma and orman kebab". There is noone who does not hear the praises for the city's dark bagel with plenty of sesame. Locals of Ankara strongly recommend that you try Beypazarıkurusu which you can find anywhere. Atatürk Forest Farm's honey and ice cream are just some of the tastes that will satisfy your appetite; the choice is up to you, as with all your discoveries!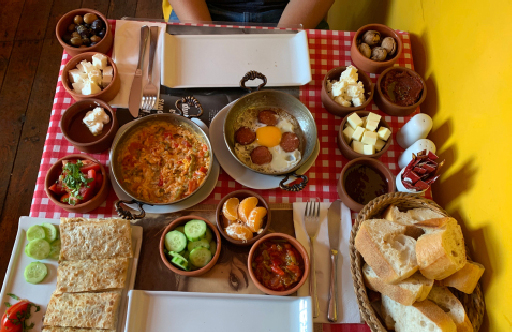 Breakfast Places in Ankara
There are many breakfast places in Ankara that you can choose to start your day with maximum energy. While some of these places surprise with their wide menu, some of them offer tastes which are simple but associated with the city to provide a local experience.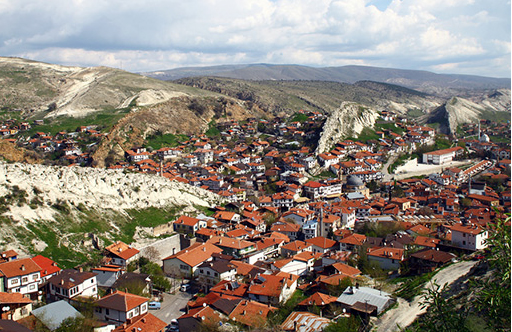 Where to Eat in Ankara?
There are many flavors unique to Ankara and countless places where these flavors are presented successfully. As the recommended locations change depending on which dish you want to try, it is more accurate approach to search for places to eat in Ankara in line with your individual expectations. If you wish, you can choose from casual or luxurious restaurants and taste the cultural richness of Central Anatolia.
Places to Visit in Ankara
Anatolian Civilizations Museum is home to artifacts that carry Anatolian culture and history to the present. In the museum, you can see the city plan of Çatalhöyük, which is thought to be the oldest map of the world, the Mother Goddess Cybele sculpture named "Beautiful Venus", and the god symbol of the Hittites.
Located in the city center, Atatürk Forest Farm is a special place where history and nature are intertwined. The farm, which was built by Ataturk to improve Turkish agriculture, is also home to one of Turkey's biggest zoos. Clock Tower and a replica of the house where Mustafa Kemal was born in Thessaloniki can also be seen in the farm. It will be useful to remind you that you can buy fresh farm products after your trip.
Historical Places of Ankara
When you see the distance to Beypazarı, you will be very pleased that you have rented a car. Because the road to Beypazarı is as the authentic and peaceful as Beypazarı itself. Beypazarı, 101 kilometers from the center of Ankara, is a unique stop where you can discover the authentic side of the city. Beypazarı, which was on the trade routes in the Roman, Byzantine and Seljuk periods in the past, gained its present identity in the Ottoman period. Famous for its mansions bearing the traces of the Ottoman Empire, Beypazarı's bazaar is also definitely worth seeing. In addition to shops selling bindallı and yemeni, there are many coppersmiths and weavers in the bazaar. These products can be great gifts for your loved ones! You can also buy local delicacies such as homemade tarhana, noodles, pickles and Beypazarıkurusu in the bazaar.

Alaaddin Street of Beypazarı is also very famous. It is considered that the most beautiful building on the street, which preserves its originality with its mansions and neighborhood culture, is Abbaszade Mustafa Efendi Mansion. Today, works are conducted in order to preserve Turkish culture and traditions in the mansion serving as a "Living Museum". While the events where Turkish handicrafts are described to the visitors of the museum attract the attention of adults, children are interested in KaragözHacivat shows.

With its caves and rich plant diversity, İnözü Valley allows you to meet nature in Beypazarı. At the entrance of the valley, Boğazkesen Cupola, which belongs to Karamanoğulları, also takes you on a journey to the past.
Ankara Castle, thought to have been built in the 2nd century BC, is simply breathtaking with its panoramic city view! Anıtkabir, where Mustafa Kemal Atatürk's grave is located, is undoubtedly a classic of Ankara. You can see many buildings such as Peace Park, Road of Lions and Independence Tower in the giant complex.
Ankara Car Rental
Renting a car from Budget Ankara rent a car office will allow you to discover the countless beauties of the city in the most practical and enjoyable way. You can make your booking for renting a car in Ankara by phone or via our website.
Budget Ankara Car Rental Office
Address: Koç Twin Towers SöğütözüMah. Söğütözü Cad. No: 3 Çankaya Ankara
Phone: (0312) 466 0336
www.budget.com.tr
Addresses
Anadolu MedeniyetleriMüzesi: GözcüSok. No: 2 Ulus / Ankara
Atatürk Forest Farm: Gazi Mah.Yenimahalle / Ankara
Alaaddin Sokak: Cumhuriyet Mah. Beypazarı / Ankara
Living Museum: İstiklalMah. ÇınarSok. No: 17 Beypazarı / Ankara
İnözü Valley: Beypazarı-KıbrıscıkyoluüzeriBeypazarı / Ankara
BoğazkesenCupolua: KumsürenMah. KumsürenSok. İnözü Valley entrance Beypazarı
Ankara Castle: Altındağ / Ankara
Anıtkabir: MebusevleriMah. Çankaya / Ankara