Bodrum Tour Guide
Hit the Road to Bodrum
Bodrum
We asked locals of Bodrum who know this magical city best. "What to eat in Bodrum?", "Where are the places to visit in Bodrum?" and "Where to go in Bodrum?" By receiving answers the most common questions, we have gathered together golden tips for your Bodrum holiday. But first, we would like to make a small reminder that we are sure it will work for you.

Traveling around Bodrum without renting a car would be unfair to both you and this beautiful city. Renting a car should be one of the first things you need to do in Bodrum, where a different beauty awaits you in every corner. You can easily rent a car from the Budget Bodrum car rental office.
What to Eat in Bodrum?
"Food in Bodrum" means seafood, Aegean herbs and olive oil dishes. Fish bacon, octopus grill, Cretan herbs, roasted black-eyed peas, stuffed zucchini flowers and shellfish are the cornerstones of Bodrum cuisine, which consists of Mediterranean and Aegean flavors. However, red meat is also prominent in Bodrum cuisine. "What to eat in Bodrum?" The common answer of everyone we asked the question was çökertme kebab and doner with vegetables, which even became subject to folk songs. It is also useful to keep in mind Bitez ice cream, favorite of locals of Bodrum. With its wide range of flavors appealing to every palate, Bodrum has a unifying characteristic that welcomes everyone.
Where to Have Breakfast in Bodrum?
When it comes to Bodrum breakfast venues and a delicious breakfast, it is a must to go outside the center. This is one of the advantages of renting a car in Bodrum. Instead of waiting in line at popular places in the center, you can discover the restaurants in the vicinity. You should definitely try the breakfast options enriched by herb pancakes, meat çiğbörek and sweet katmer.
You would not want to leave this town without trying the mixed breakfast options. You can go beyond eating a nutritious breakfast at rich tables crowned with fresh and natural products, and discover the rhythm of life.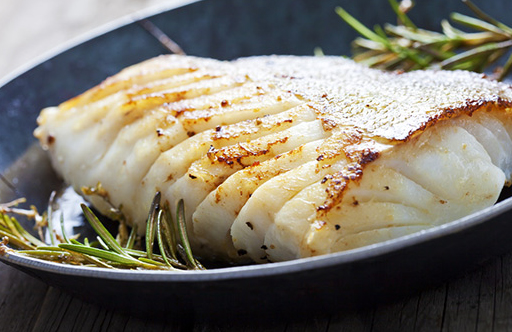 Where to Eat in Bodrum?
Similar to "What to eat in Bodrum?" the question "Where to eat in Bodrum?"has various answers. In this unique town, you should try meatballs, homemade foods, exclusive flavors from Mediterranean and Aegean cuisines, seafood, doner with vegetables, and ice creams with mindblowing varieties. You can be sure that each flavor you taste will tell you completely different stories, and the beauty of Bodrum will be the star of every story. Moreover, you should not forget that there are dining places suitable for every budget.
Places to Visit in Bodrum
Bodrum reflects a unique combination of green and blue. It is both untouched and very popular. It allows exploration as well as having a recognition that does not surprise you. As such, traveling in Bodrum turns into adventure itself.
If you set foot in this town, which is famous for its sea as well as its nature and want to enjoy the sea, Güvercinlik, which is 20 kilometers from the center, is one of the most popular beaches of Bodrum. The view of Salih Island of this beach, where the sea is calm like a lake, is wonderful.

If you prefer a closer beach, we recommend you to go to Bitez, which is 8 kilometers away. Famous Yalıkavak beaches are also located approximately 20 kilometers from the center. You should definitely see Tilkicik and Paşa beaches. After enjoying the sea in Yalıkavak, you can also see the historical windmills.
Bodrum Castle, which is the symbol of Bodrum, Underwater Archeology Museum, and Halicarnassus Mausoleum are among the places worth seeing in the center. Zeki Müren Art Center is one of the interesting museums in Bodrum. The house of Zeki Müren (a famous name in Turkish music) which was converted into a museum, is among the most visited places in Bodrum. Müren's extraordinary stage costumes are just some of the most interesting pieces of the collection exhibited here.
Historical Places of Bodrum
Bodrum is rich in historical places as well as beaches. Ancient cities around the center will take you on a journey through time. One of them is Pedasa, which is about 7.5 kilometers from the center. In the city founded by the Leleges, the ruins of the ancient period are exhibited. Another important historical spot in the vicinity is Termera. The ancient city, about 18 kilometers from the center, is located on a hill overlooking Aspat bay. Remains from Termera, a Lelegian city like Pedasa, are quite impressive to see today. Milas, which hosts a total of 27 ancient cities, is also a favorite of history lovers. Home to many important civilizations from the Carian Empire to the Ottoman Empire, Milas resembles an open air museum. The distance of this beautiful region to the center of Bodrum is only 50 kilometers.
Nightlife in Bodrum
After delicious food, magnificent beaches, deep blue sea and historical cities, now it is time to have fun. You are in the right place, because Bodrum is a city that wakes up again at night. If you want to have a pleasant night, your destination should be Bodrum bars street. There is no place for surprises in this street, which is crowded every night, no doubt you will have fun! Alternatively, you can enjoy the nightlife in Bodrum's less explored places.

Bodrum Car Rental
You can explore the city with pleasure by renting a car from the Budget Bodrum car rental office or directly from the Budget Bodrum Airport car rental office. To get Bodrum car rental service, you can make your reservation through the call center or our website.
Budget Bodrum Car Rental Office
Address: Milas-Bodrum Airport Road, 48200 Milas/Muğla, Turkey
Telephone: +90 252 523 0271
www.budget.com.tr
Addresses
Paşa Bay: Yalıkavak
Bodrum Castle and Underwater Archeology Museum: Çarşı Bodrum
Halicarnassus Mausoleum: TepecikMah. Turgut Reis Cad. Bodrum
Zeki Müren Art Center: Zeki Müren Cad. İçmelerYolu No:12 Bodrum
Pedesa Ancient City: Ponacık center
Termera Ancient City: KarabağTurgutreis
Bodrum Bars Street: Cumhuriyet Cad. Bodrum