Çanakkale Tour Guide
Hit the Road to Çanakkale
Çanakkale: The City Where History Embraces Nature
Çanakkale is among the cities that must be visited in terms of historical and natural beauties. In this land where the blue meets the green, there are many beautiful places to swim as well as heartbreaking destinations where you can witness the history... In order to fully experience the city, you have to rent a car. Because there are wonderful stops that must be visited at points that are far from each other.
Places to See in Çanakkale
The first places to see in Çanakkale, which has a very important role in the history of the Republic, are of course Anzac Bay, Gallipoli Peninsula Historical National Park and the Martyrs' Monument. If you travel with your vehicle, you can get guide support at Gallipoli Peninsula Historical National Park, which is the center of the Çanakkale War, and the martyrs' monument. In addition, bus tours are organized to these locations frequently. If you wish, you can get to know this historical region closely with collective tours accompanied by a guide. Afterwards, you can take a walk along the Çanakkale Coast and see the wooden horse used in the movie "Troy" as well as a model of the city of Troy.
We strongly recommend you to visit Troy Ancient City Ruins, which is considered as the cradle of civilizations where 9 cities are built on top of each other. If you want to feel the history more deeply, you can visit the Naval Museum where the pieces, military uniforms and writings survived from the Gallipoli Wars are exhibited; and see the Çanakkale Archeology Museum, where the ancient remains unearthed during excavations in Troy, Assos and Troas Regions are exhibited. While you have come this far, you should add the Historical Bazaar Street hosting famous Aynalı Bazaar which became the subject of folk song during Çanakkale Wars, to your sightseeing route.
Flavors Unique to Çanakkale
You should not leave this beautiful city without tasting the cheese halva, which is a flavor associated with Çanakkale. In addition, it is possible to eat the most beautiful sardine ofthe Aegean waters in Çanakkale, and we are sure that the unique local flavors will leave an unforgettable mark on your palate. The region is also famous for its pastries. Pepper pastry with cream and curd, Saroz pastry with zucchini, and Gelibolu pastry are the most famous of these. If you go to Bozcaada, you can also try its famous eggplant pastry and delicious ice cream.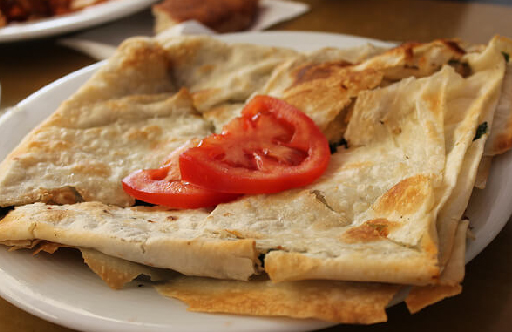 Stops to be Explored in Çanakkale
While you are in Çanakkale, make sure to detour to the Kaz Mountains and take a walk among the beautiful pine-scented forests, and climb to the Zeus Altar where you can overlook the Aegean Sea panoramically. In fact, if you do this in the morning, do not forget to have a great breakfast in the surrounding villages beforehand. There is Adatepe Olive Oil Museum in Ayvacık district of Çanakkale. Here, you can see how the old stone olive mills work, the tools used during the processing of olives, and you can also shop. Besides olives and olive products, you can also find mixed Adatepe spices.

It is also possible to travel from Çanakkale to Bozcaada and Gökçeada by ferryboat. Gökçeada, Turkey's largest island, possesses ideal properties for coastal holidays of 3-4 days. Here, there are beautiful old Greek villages such as Zeytinliköy and Dereköy. If you go to Zeytinliköy, you can enjoy the famous mastic pudding, and you can see the historical stone houses and laundry in Dereköy. For accommodation in Gökçeada, you can choose Kaleköy, which is close to the center, or Şirinköy, which is close to the beaches.

If you prefer Bozcaada, 1 or2 days of accommodation will be sufficient here. Seeing the Polente Lighthouse and watching the sunset accompanied by windmills are among the classic activities you can do in Bozcaada.
Another route you can go through Çanakkale is Assos. This is a village connected of Ayvacık district of Çanakkale, where the settlement started around 1000 BC. Here, we recommend you go to the Athens Temple at the highest point of the city and visit Behramkale Bazaar. For accommodation, you can check the hotels and pensions around Kadırga Bay.
What to Buy from Çanakkale?
If you go to Bozcaada, you can reproduce your pleasant memories by visiting the wine tasting and sales points in the region. "Rose wine" is recommended particularly. You can also buy the famous Ezine cheese for breakfast. You can witness its cultural richness by trying all the flavors unique to Çanakkale, and collect unforgettable moments while exploring this wonderful city.