Erzincan Tour Guide
Hit the Road to Erzincan
Erzincan
Located on a plain surrounded by high mountains, Erzincan is waiting to be explored with its natural and historical richness. Of course, you should not forget the rich cuisine of the city. It goes without saying that the easiest way to explore Erzincan is to rent a car! After renting a car in Erzincan, you can see the city with pleasure.
"What to eat in Erzincan?" and "What are the historical places of Erzincan?" We asked these questions to the locals of the city. We hope you will have a pleasant Erzincan tour with the trip plan we prepared in line with the answers we received.
What to Eat in Erzincan?
In Erzincan, which has a rich culinary culture, kete and kaygana are the leading flavors you should definitely try. Şirin, which is a kind of pastry with honey and yoghurt varieties, is also very tasty. If you are interested in unusual flavors, pickled pumpkin is just for you. Stuffed lamb and doner are indispensable for the people of Erzincan, which is also famous in meat dishes. All these flavors we have mentioned are just a few of the local dishes unique to Erzincan. Local flavors such as doner kebab, stuffed grape leaves with meat, babikko, kelecoş, stuffed dock, Tatar pastry, haşıl, kesme soup, siron and nettle dish should also be tried in Erzincan atmosphere. Apart from all these foods, you should taste the famous Erzincan tulum cheese and take it with you on your way home.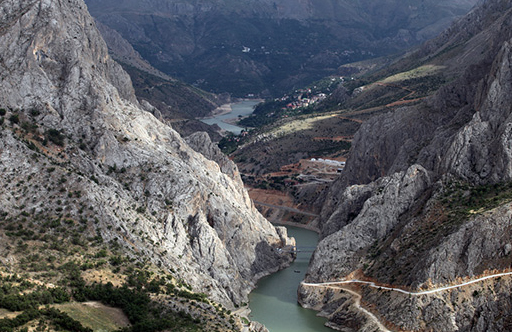 Where to Have Breakfast in Erzincan?
The reflections of Erzincan's rich cuisine make its impact felt at breakfast as well. It is possible to find rich breakfast options with local flavors in many different locations, especially in the center of the city. Erzincan breakfast venues, which also serve pastries and meats, ensure a happy start to the day.
Where to Eat in Erzincan?
As in every other city, Erzincan has famous restaurants, which are primarily preferred by both local people and tourists. These restaurants can be found in the city as well as a few kilometers from the city. While the places where meals are eaten in the nature are the favorite of those who want to spend a quiet evening, restaurants that adapt to the historical texture steal the hearts of those who go after mystical experiences.
Reflecting the richness of Erzincan cuisine, Erzincan restaurants are diverse enough to appeal to different budgets. Restaurants, where you can try meat varieties as well as local flavors unique to the region, will also be present in your memories.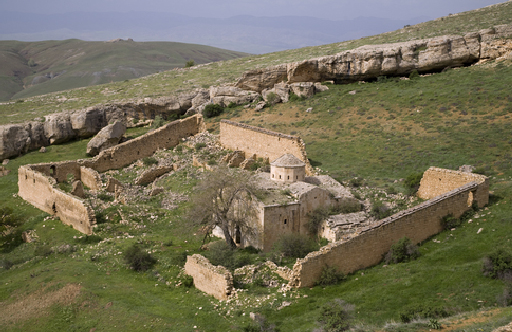 Places to Visit in Erzincan
Located in Üzümlü district, 25 kilometers from the city center, Aygır Lake will add pleasure to your Erzincan trip. One of the largest crater lakes of Turkey, Aygır Lake can be toured with boat. You can walk in the area and take wonderful photographs of the nature.

Another wonder of nature that must be visited in Erzincan is Otlukbeli Lake. The area, which was registered as a Natural Protected Area in 1994, is also a favorite of nature photographers. Those who happen to be in Erzincan must stop by Girlevik Waterfall. Located in Girlevik, one of the most beautiful Erzincan villages, the waterfall is only 35 kilometers from the center. In other words, when you get Erzincan car rental service, you can witness this beauty within minutes.
Historical Places of Erzincan
Üzümlü is known for its historical richness and Aygır Lake. You can visit Altıntepe Ruins and travel in time in the region that has hosted Urartu, Byzantine and Ottoman civilizations.
Tercan, about 100 kilometers from the city center, can be your next stop. Abrenk Church, one of the important buildings in the district, was built in 1854. Mama Hatun Caravanserai is another important structure you will encounter in Tercan. It is estimated that the caravanserai was built in the late 12th century. After the caravanserai, you can visit Mama Hatun Tomb, which was built at the beginning of the 13th century for the Saltuk princess Mama Hatun. You should definitely not miss Kemah Castle, which dates back to the Hittite and Urartu periods.
Nightlife in Erzincan
Recommendation of locals of Erzincan is the terrace bars of boutique hotels in the city center. These places, where you can listen to live performances music accompanied by the city view, are frequently preferred by local and foreign tourists.
Erzincan Car Rental
Renting a car from the Budget Erzincan office is the most practical way to explore the city. You can make your booking for renting a car in Erzincan by phone or via our website.
Budget Erzincan Car Rental Office
Erzincan Airport address: Erzincan Airport
Phone: (0542) 433 9924
www.budget.com.tr
Addresses
Abrenk Church: Tercan Erzincan
Mama Hatun Caravanserai: Tercan Erzincan
Mama Hatun Tomb: Tercan Erzincan
Altıntepe Ruins: Üzümlü Erzincan
Aygır Lake: Üzümlü Erzincan