Erzurum Tour Guide
Hit the Road to Erzurum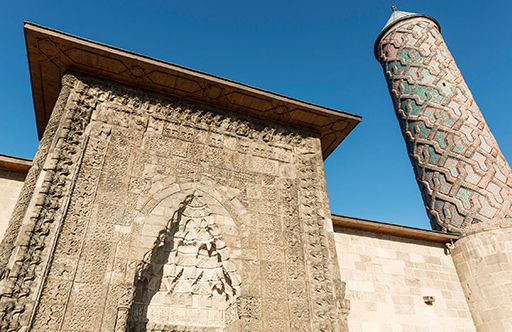 Erzurum
Three things you will hear most often during your trip in Erzurum will be Palandöken, cağ kebab and Oltu stone. However, the city promises you much more than these. The most practical way to discover Erzurum is to rent a car. After renting a car in Erzurum, you can plan your trip based on "What to eat in Erzurum?", "Where are the historical places of Erzurum?", "Where to buy Oltu stone?" questions we asked to locals of Erzurum.
What to Eat in Erzurum?
Cağ kebab is made of skewed lamb or goat meat cooked over wood fire. People of Erzurum insist on not leaving the city without tasting cağ kebab, and there are quite justified reasons for this insistence. Although it is thought that the fame of cağ kebab overshadows other flavors to some extent, it should not be forgotten that there are also different local flavors unique to Erzurum. Aşotu soup, stuffed turnip, lalanga, stuffed curd, su böreği (water pastry), hasuta, çiriş dish, mulberry çullama, çaşır, Erzurum pastry and stuffed kadayif are among the flavors that must be tasted in Erzurum.
Breakfast in Erzurum
Concepts of Erzurum breakfast venues are as diverse as the flavors unique to the city. It is possible to come across menus that focus on local flavors as well as open buffet breakfasts. Therefore, which tastes to start the day with in Erzurum depends entirely on you! Once you have determined your preferences, you can enjoy your breakfast to the full with pleasant discoveries you will made in the city. Do not forget to taste Erzurum civil cheese during these explorations!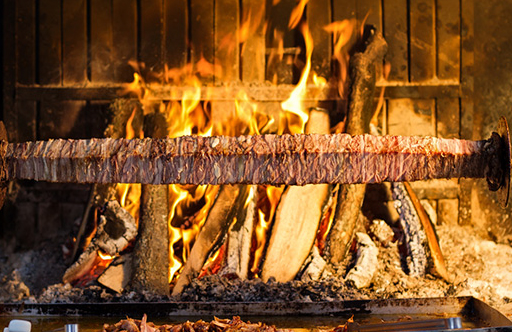 Where to Eat in Erzurum?
Erzurum restaurants serve with different flavors as well as different concepts. In some places where Anatolian culture is kept alive, you can spend an unforgettable time sitting on sofas, accompanied by folk songs. Some places present the unique harmony of local flavors with their architectural and historical texture. Erzurum restaurants, which are located both in areas distant to the city and the city center, ensure pleasant memories are experienced during lunch and dinner.
Places to Bisit in Erzurum
Tortum Lake, which is one of the favorite recreation spots of locals of Erzurum, about 100 km from the center, was formed in the 18th century as a result of a landslide. The lake, which has become the home of birds over time, is now home to many bird species including vultures. It is definitely recommended to see the magnificent view.

Going to the hot springs in winter months is one of the favorite activities of the people of Erzurum. Pasinler, about 40 km to the center, is one of the most important thermal tourism centers in Turkey. There are many hot springs in Pasinler, but the locals of Erzurum recommend the historical Büyük Kaplıca, built in the 14th century. You can spend unforgettable hours in the historical atmosphere of the hot springs while it heavily snows outside.
Regardless of the time of the year, you should definitely go up to Palandöken in Erzurum. You would not be considered to fully see Erzurum unless you climb to the highest point by the chairlift and watch the magnificent view of Palandöken. It is useful to remind that Palandöken is one of the most important winter sports resorts for ski lovers.
Historical Places of Erzurum
Yakutiye Madrasa, built by the Ilkhanians in the early 14th century, is one of the symbolic buildings of the city. The well-preserved madrasa also dazzles with figures belonging to Central Asian Turks and Islamic religion. The madrasa, which serves as Ethnography Museum today, is one of the buildings that should be on your list of places to see in Erzurum.
Another important building in Yakutiye is the Ulu Mosque. The mosque, as one of the first examples of Anatolian Seljuk architecture in the city, attracts attention with its elephant leg columns and elephant eye windows.
Rüstem Pasha Caravanserai, which was built by Mimar Sinan in the 16th century for Damat Rüstem Pasha, is another of the magnificent architectural buildings of the city. The caravanserai, which was restored and opened to the public in 1970, is today used as a bazaar where Oltu stones are sold.
Nightlife in Erzurum
Erzurum's nightlife is quite vibrant when compared to other cities in Eastern Anatolia. The city, which gets more crowded every year thanks to Atatürk University, has many different alternative venues to go out at night. While the people of Erzurum recommend folk bars for those who want a more traditional entertainment, concert and party venues are also in high demand.
Car Rental in Erzurum
You can explore the city with pleasure by renting a car from Budget Erzurum office. You can make your booking for renting a car in Erzurum by phone or via our website.
Budget Erzurum Car Rental Office
Address: Gez Mah. Kazım Karabekir Cad. Sümbül Sok. Dumlu Apt. No: 7/B Erzurum
Phone: (0442) 237 4722
www.budget.com.tr
Addresses
Erzurum Houses: Cumhuriyet Cad. Yüzbaşı Sok. No: 17 Erzurum
Tortum Lake: Uzundere Erzurum
Büyük Kaplıca: Kaplıcalar Mah. Pasinler Erzurum
Palandöken & Konaklı Ski Resort: Palandöken Erzurum
Yakutiye Madrasa: Lalapaşa Mah. Yakutiye Erzurum
Ulu Mosque: Cumhuriyet Cad. Yakutiye Erzurum
Rüstem Pasha Caravanserai: Mirza Mehmet Mah. Ayazpaşa Cad. No: 1 Erzurum