Eskişehir Tour Guide
Hit the Road to Eskişehir
Eskişehir
With its rapidly changing face in recent years, Eskişehir has become a city that travel lovers wonder about. If you have not visited Eskişehir yet, now it is time to hit the road. You can have unforgettable times in this city, which is vibrant with students throughout the year, and you can add new ones your pleasant memories with the discoveries you make.
Renting a car in Eskişehir is the most effective way to explore the city and its surroundings. So, what will you do afterwards? We asked the locals, "Where to visit in Eskişehir?", "What to eat in Eskişehir?", "What to do in Eskişehir?" for you. You can get use the following answers when planning your travel route.
What to Eat in Eskişehir?
Due to its location, Eskişehir has been and is still a crossroads. The fusion of different cultures has enriched the city's cuisine.

When you think of Eskişehir, the first dish that comes to mind is çiğbörek. You can find this Tatar pastry, which seems simple to make but requires skill, in some restaurants in your hometown. However, we can say that you cannot find the taste of çiğbörek in Eskişehir anywhere else.

If we started with a savory taste, let's continue with dessert. Another flavor of Eskişehir is met halva. This halva, which requires skills to make, can be a delicious flavor that you can bring back to your friends on your way back from Eskişehir. Apart from these flavors, you should try phyllo pastry, poppy pancake, balaban meatballs and boza during winter in Eskişehir.
Breakfast in Eskişehir
In this beautiful city, breakfasts provide both delicious and pleasant memories as in all other meals. Eskişehir breakfast places, which are appreciated for their mixed breakfasts as well as local flavors, are interpreted as a reflection of the cosmopolitan structure of the city. While the university in the city causes an increase of alternative flavors, tourists visiting the city can also enjoy these privileges.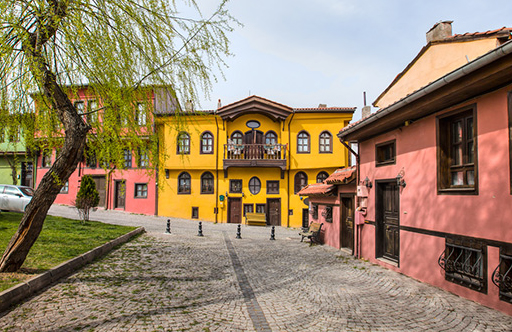 Where to Eat in Eskişehir?
Eskişehir is a location with restaurants that appeal to every palate. If you wish, you can find a restaurant where you can experience distinguished flavors from world cuisine, fast food varieties or local dishes. You can be sure that you will not have to think about what to eat in Eskişehir, where there are many different flavor stops almost in every district.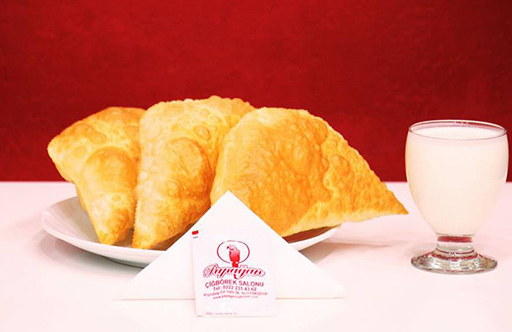 Places to Visit in Eskişehir
Eskişehir city center is partially closed to traffic. Therefore, if you have used the rental car service, we recommend that you park your car in the parking lot of one of the shopping centers in the city center and explore the city center on foot.

You can start your tour from the Adalar region on the banks of İki Eylul Avenue and Porsuk Stream. Afterwards, you can get away from the city center a little and stroll along Hamamyolu, one of the old districts of the city, and wander the historical streets of the Odunpazarı district.

If you are visiting Eskişehir with your children, the Regulator Picnic Area, approximately 15 kilometers from the city center, or the Sazova Park, approximately 7 kilometers from the city center, may be a good choice to have a pleasant time with your children.
Historical Places of Eskişehir
You can start your history tour in Eskişehir from Eskişehir Archeology Museum, which has a rich collection.
Alaeddin Mosque built during the Seljuk period and Kurşunlu Mosque built during the Ottoman period are among the buildings you should see in the city center.
Yazılıkaya Ancient City, which is about 70 kilometers from the city center, is one of the places you should not leave Eskişehir without seeing it. In the ancient city, you can see the Midas Monument with Phrygian inscriptions on it.
Nightlife in Eskişehir
Eskisehir has a vibrant night life as it is a total university city. It is possible to find entertainment venues for different tastes in different parts of the city, where students make up the majority of the population. You can relieve the tiredness of your daytime tours in Eskişehir venues where music gigs take place and famous names perform often.
Addresses
Regulator Picnic Area: Eskişehir-Kütahya yoluEskişehir
Sazova Park: Sazova Tepebaşı Eskişehir
Eskişehir Archeology Museum: Atatürk Bulvarı No: 64 Eskişehir
Alaeddin Mosque: Deliklitaş Mah. Eskişehir
Kurşunlu Mosque: Paşa Mah. Eskişehir
Yazılıkaya Ancient City: Yazılıkaya Village Eskişehir